Here are some pictures of the quilt that was made for Mom and the shadow box for Dad. Michelle did a great job on the quilt and in getting everything together for Dad's box. Thanks Michelle! Each blue patch is a boy's name and each pink patch is a girl's name.
And in the middle is this patch.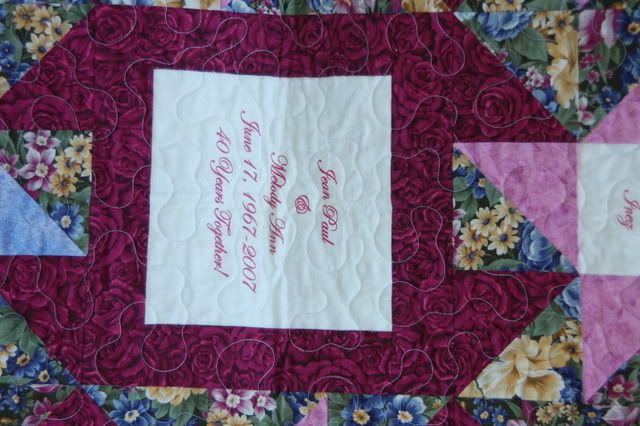 And here's Dad with his shadow box. He was VERY surprised and pleased.
Again, Happy Anniversary Mom and Dad!