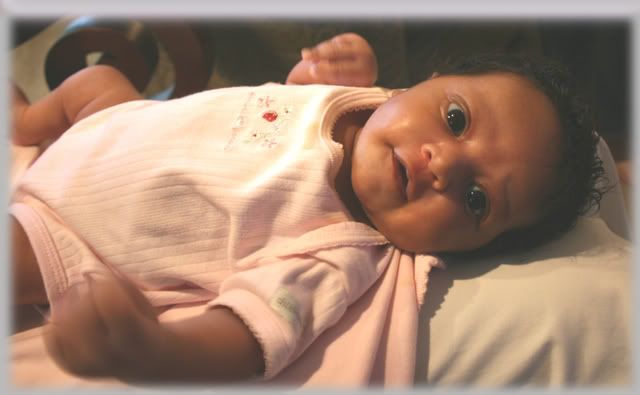 I think I'm still in shock.
One week ago today, we received the wonderful news that we have a little girl!! Natalie Grace was born on April 17, 2007 and is cuter than any little girl I've ever seen. Sarah and I have been praying for a little girl since we first decided to start the adoption process back in December. We've gotten to talk with the cradle care family a couple of times and know that Natalie is being well-cared for and loved. It was so neat to hear her tiny little cry over the phone. Lord willing, we will be traveling to bring her home within the next couple of weeks (!). Carlos has been so excited and to see him grinning from ear to ear whenever he talks about Natalie is priceless. I know that he will be the best oldest brother he can possibly be.
As I contemplate being a father of 3 (!), the magnitude of my responsibilities hits me more and more. I appreciate more and more the wisdom of other dad's and learning from their experiences. I guess you could say it's a commonality that makes me feel a connection with some other guy that I may not even know, but from reading his thoughts and experiences helps. That's why I'm trying more to post my thoughts and general "Dad stuff" on my blog, in the hopes that it might help someone out there. One resource that I've come across recently is FamilyMan Ministries (link at the side, over there --->), run by Todd Wilson, and includes the Familyman Weekly e-mail (which I highly recommend). This website, in my opinion, is a great resource for dad's everywhere. But don't take my word for it – check it out for yourself.